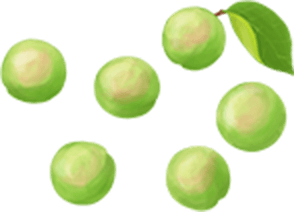 Jinkoshiki
The Grand Procession of Sugawara Michizane
Dazaifu Tenmangu's most important annual event dating to 1101

The Grand Procession of Sugawara Michizane is a stately procession steeped in tradition. It is part of the shrine's Autumn festival, which is held to honor Sugawara Michizane, pray for the prosperity of the emperor and nation, and to give thanks for the harvest.

The procession takes place on the evening of September 22 and the afternoon of September 23. It begins on the first day with participants dressed as Shinto priests carrying an elaborate mikoshi shrine on their shoulders, which holds the spirit of Sugawara Michizane. The priests are joined by hundreds of parishioners in ancient costumes in the style of the Heian period (794–1185). Traditional Shinto music with bells and drums accompanies the procession as it leads through the streets to Enoki Shrine, the former home of Sugawara Michizane, 2.5 kilometers from Dazaifu Tenmangu. The next afternoon, the procession walks the course in reverse, returning the mikoshi and the deity to Dazaifu Tenmangu.
The grand procession and Jinkoshiki are of great cultural value and have been designated an Intangible Folk Cultural Property by the prefecture of Fukuoka. Numerous rituals and ceremonies are held in the days leading up to and following the procession. The Jinkoshiki is a captivating spectacle, best observed from along the approach to Dazaifu Tenmangu
Time(s):
September 21: from 3 p.m.
September 22: 7 p.m.–10 p.m.
September 23: 2 p.m.–7 p.m.
September 24: from 7 p.m.
September 25: 11 a.m.–8 p.m.